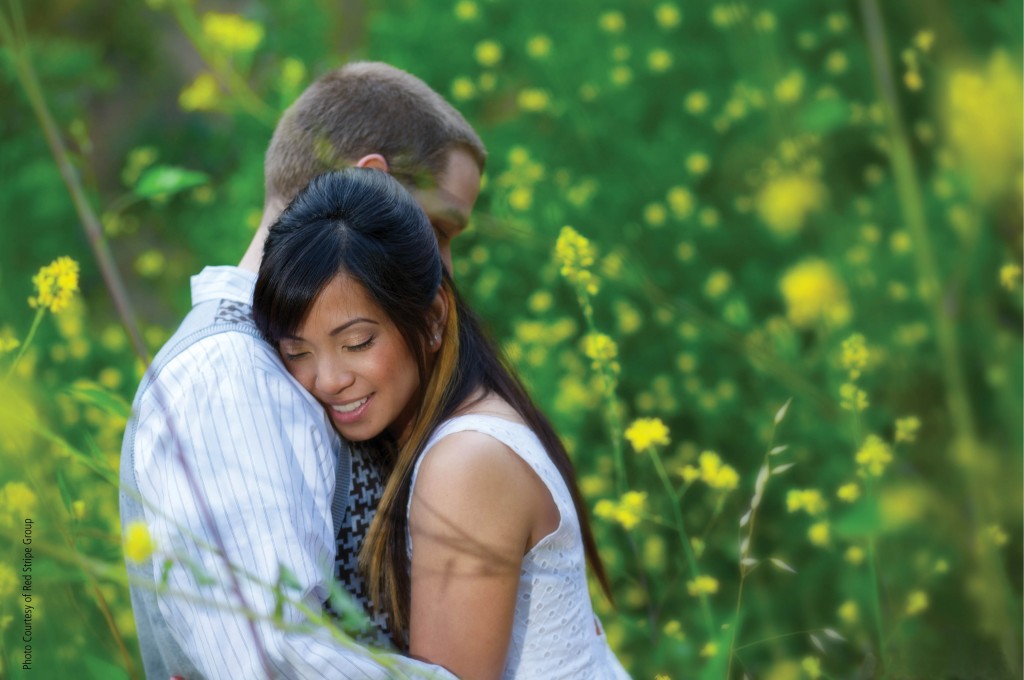 The weekend is fast approaching and you finally asked out that someone who has caught your eye in class. Now you just need something fun to do! Your date options are virtually endless in the City of Fairfax. We all know that Washington, D.C. is definitely a hot spot for dates, but if you live on or near campus, venturing to into the city can seem like a hassle, especially if you don't have a car.
The City of Fairfax has plenty of restaurants and events that are romantic and entertaining and they cater to any college student's budget.
Maybe the charming classmate you've had your eye on all semester is a fun-loving person you want to have a few laughs with. You'll probably want to go somewhere fun to keep them entertained. Junior Mala Kabir enjoys recreational activities to keep things exhilarating during a date.
"I really like taking nature walks and going on adventures in the woods," said Kabir.
If you and your date could use a little fresh air and blue skies, you should visit Van Dyck Park. There you can escape the hustle of busy traffic off of Lee Highway, to a green getaway you can make your own. Take a leisurely stroll along the trail, or even go for a ride on your bikes. If you want to be a little more active, the park has courts for volleyball, tennis and basketball, as well as soccer field. Once you've worked up a strong appetite, there are picnic shelters where you can share a homemade meal with your outdoor companion.
If you're not fond of working up a sweat, but still want to keep things moving, then consider the Fairfax Ice Arena on Pickett Road to test your skate skills. You might fall and make a fool of yourself, but that's all part of the fun. You can always use the bad balance excuse to do a few laps around the rink hand-in-hand—just in case you fall again, of course. A day at the ice rink is a reasonable $10 per person—totally worth it for the laughs and the full body workout you'll get.
After all of the falling and fumbling, you'll need to relax and laugh at your clumsiness over a nice meal. Old Town Fairfax is close by and has some of the best restaurants in the Metropolitan area.
"Eating around Main Street and the court houses is a nice place to hang out with your boyfriend [or] girlfriend," said junior Alicia Tarancon. "They have delicious restaurants… and at night the little shops are all lit up." Dining in Old Town Fairfax can be pretty pricey. However, Courtside Thai has delicious cuisine at affordable prices with attentive service. Take your date out front to enjoy your meal al fresco in a floral garden and overlooking the historic buildings of Old Town. What could be better than enjoying the company of your date while surrounded by lilies and rosebushes?
The Sweet Life Café offers tasty deli sandwiches and salads if you're dining on a budget, but we recommend taking your date there for dessert. Sweet Life has a variety of treats—cakes, ice cream, fudge and chocolate—you can enjoy on their wrap-around porch.
If you and your date are interested in enjoying some good tunes, you should check out one of the restaurants around Main Street that offer live music or karaoke. Picture the twinkle in your date's eyes as you impress them with your vocal skills; either that, or they'll be doubling over in laughter as you bust a move onstage. Don't worry, as the night plays out you'll be having a fantastic time. Keep in mind that if you're going the karaoke route, you should probably practice your high notes at home in the shower beforehand.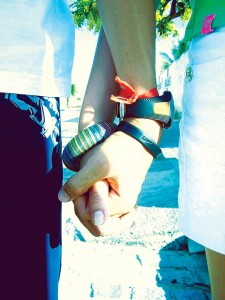 For a more casual atmosphere, you can visit popular Irish pub, Auld Shebeen on Chain Bridge Road. They have  karaoke on Tuesday nights, live music on Fridays and an Irish Jam session on Saturdays. Right down the street, Potbelly Sandwich Works offers free live music with local musicians. You can also check out P.J. Skidoos Restaurant on Lee Highway for karaoke on Sunday nights and a DJ onTuesdays and Fridays.
Want something a little more upscale? Vespucci, an Italian restaurant located just five minutes from campus on Fairfax Boulevard has live acoustic guitar on Fridays and Saturdays and an open mic night on Sundays.  Not only does Vespucci have a fun atmosphere, but their food is some of the best in Fairfax, and they are "the first and only trans-fat free restaurant in the Washington Metropolitan Area," according to their website.
If you prefer to keep things low-key, you could always go with the classic dinner and a movie combo.
"I like to keep it casual, so dinner and a movie is always the ideal date for me," said Tarancon. "It gives us time to talk over dinner and then relax together and watch a movie."
If pasta is the way to his heart, Bellissimo Ristorante offers exceptional Italian cuisine in an environment that sparks romance. It comes at a price, however. Entrees range from $19.95 to $25.95.
Now for the movies: George Mason University shows late releases in the Johnson Center Cinema on weekends. Movies are free with a Mason student I.D. and only $3 for guests. If you'd rather escape campus for a night, maybe opt for the Cinema Arts Theatre. Just minutes from campus on Main Street, you can view independent and non-mainstream movies for a unique film experience.
Top off your dream date with something sweet. You could always stop at a Starbucks, or you could try something found only in the City of Fairfax. Head back to Sweet Life Café for homemade ice cream, all of your favorite coffee drinks or one-of-a-kind sweets.
You got all of that? Good. All you need to do is gather up the courage to ask your special someone out. With what you know now, you'll be sure to have a blast. Fun daytime activities, movies, dinner and dessert can all be found just around the corner.
Nicole Ocran | Managing Editor, Editorial
Chanel Dority | Staff Writer