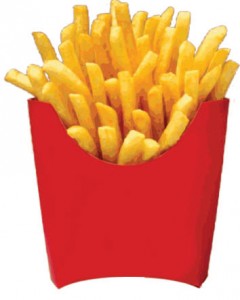 Freshmen, we hate to break it to you, but after the first few months here, you'll probably get tired of the food choices on campus. It's like anything else, really—variety is the spice of life. The Johnson Center food court can lose its charm pretty quickly; the traditional chain restaurants available around the City of Fairfax can get boring, and honestly, how many Dollar Menu combinations can you create before your insides are McFried? While Southside is Dining Services' 'pride and joy, all the food options will eventually begin to repeat themselves.
With many students living off of their meal plans or Freedom money, budgets for off-campus meals are limited, leaving a lot of well-known restaurants out of the question for regular consumption.  So, in order to better enhance your stomach's and wallet's collective happiness, here is a comprehensive list of well-priced dining establishments, all within reasonable driving distance or bus accessible.
Potbelly  Sandwich Works
Closest to campus and reasonably cheap, Potbelly Sandwich Works in Old Town Fairfax will do the job just right for those looking for an excellent hot sandwich. All of their sandwiches are priced exactly the same, so for a little over five bucks you can get their popular "wreck sandwich," which is comprised of every type of meat you could imagine between two slices of bread, a traditional roast beef or turkey sandwich, or even a pizza sandwich—which tastes just as good as it sounds. To top it all off, most employees will make a combination sandwich on request, such as a roast beef/turkey combo, or an Italian/meatball fusion. They also have excellent soups and cookies available on a day-by-day basis—go for the broccoli and cheddar soup, which is served on Sundays and Mondays.
Five Guys
In the mood for more traditional American fare? It doesn't get much more traditional than burgers and fries. If that's your bag, then Five Guys is the place for you. Located about two and a half miles away from campus on Route 50, this burger establishment is not one to be messed with. Their burgers are juicy and their fries are delicious, with the potato skins still on them for an added touch of authenticity. Plus, you customize these $4 to $5 burgers on a list for the cooks to follow, so you know you're getting exactly what you want.
Mamma Lucia Ristorante Italiano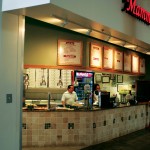 Sandwich and pizza marathon, anyone? This reasonably priced pizza joint will provide huge slices of Italian-inspired goodness for your dining pleasure. Even though it's a couple bucks per slice, it's well worth it for the hearty portions they provide.
They also offer other Italian fare, namely their calzones.  Be careful though, this $6 monstrosity of cheese will give you a run for your money in trying to finish it. Really, what more do college kids want than unreasonable food portions?
Bombay Café
Speaking of more than you can handle portions, if all-you-can-eat is your preferred method of consumption, then Bombay Café on Route 29 may be the answer for you. Monday through Thursday, Bombay Café offers an encompassing buffet of three meat and vegetarian entree choices like tandoori chicken and butter chicken, along with rice, naan and potatoes, all for around five dollars.
Hunan West
If you prefer Chinese food, go with Hunan West, located in Kings Park Shopping Center down Braddock Road.  Though they don't deliver to campus (unfortunately, we're just outside of their delivery radius), it is well worth the drive to pick up an order from the restaurant itself. The portions are huge and their chicken dishes are absolutely scrumptious.
Brasa Roja
If you're looking for other cultural cuisine, you're in luck; the best pupuseria joint in the City of Fairfax, Brasa Roja, is in Main Street Shopping Center down the road from campus. They offer awesome authentic pupusas and other culinary delights for a very low price.
The next time your stomach's growling and your wallet is too, get out of your dining-funk and take a trip to one of these nearby establishments for a cheap meal that will leave you full and satisfied.  After all, there's nothing better than eating delicious food and knowing you'll have enough money for the next time hunger strikes you.
David Lapidus | Staff Writer
Hunan West
8938 Burke Lake Road
703-425-1703
Mon.-Thur. 11:30 a.m.-10 p.m.
Fri.-Sat. 11:30 a.m.-10 p.m.
Sun. 12-10 p.m.
Five Guys
10940 Lee Highway
703-591-0591
Mon.-Sun.
11 a.m.-10 p.m.
Gold 2 Rt. 68-A
Mamma Lucia
Ristorante Italiano
9650 Main Street
703-425-9408
Mon.-Thur. 11 a.m.-10 p.m.
Fri.-Sat. 11 a.m.-11 p.m.
Sun. 11 a.m.-9 p.m.
CUE Green 1 Rt. 108
Bombay Café
11213 Lee Hwy Ste E
703-352-8282
Mon.-Sun.
11:30 a.m.-10 p.m.
CUE Gold 2 Rt. 79
Potbelly
Sandwich Works
3955 Chain Bridge Road
703-267-6095
Mon.-Sat. 11 a.m.-10 p.m.
Sun. 9 a.m.-8 p.m.
CUE Green 1 Rt. 117
Brasa Roja
9984 Main Street
703-385-8141
Sun.-Thur. 11 a.m.-
10 p.m.,
Fri.-Sat. 11 a.m.-
11 p.m.
CUE Green 1 Rt. 112